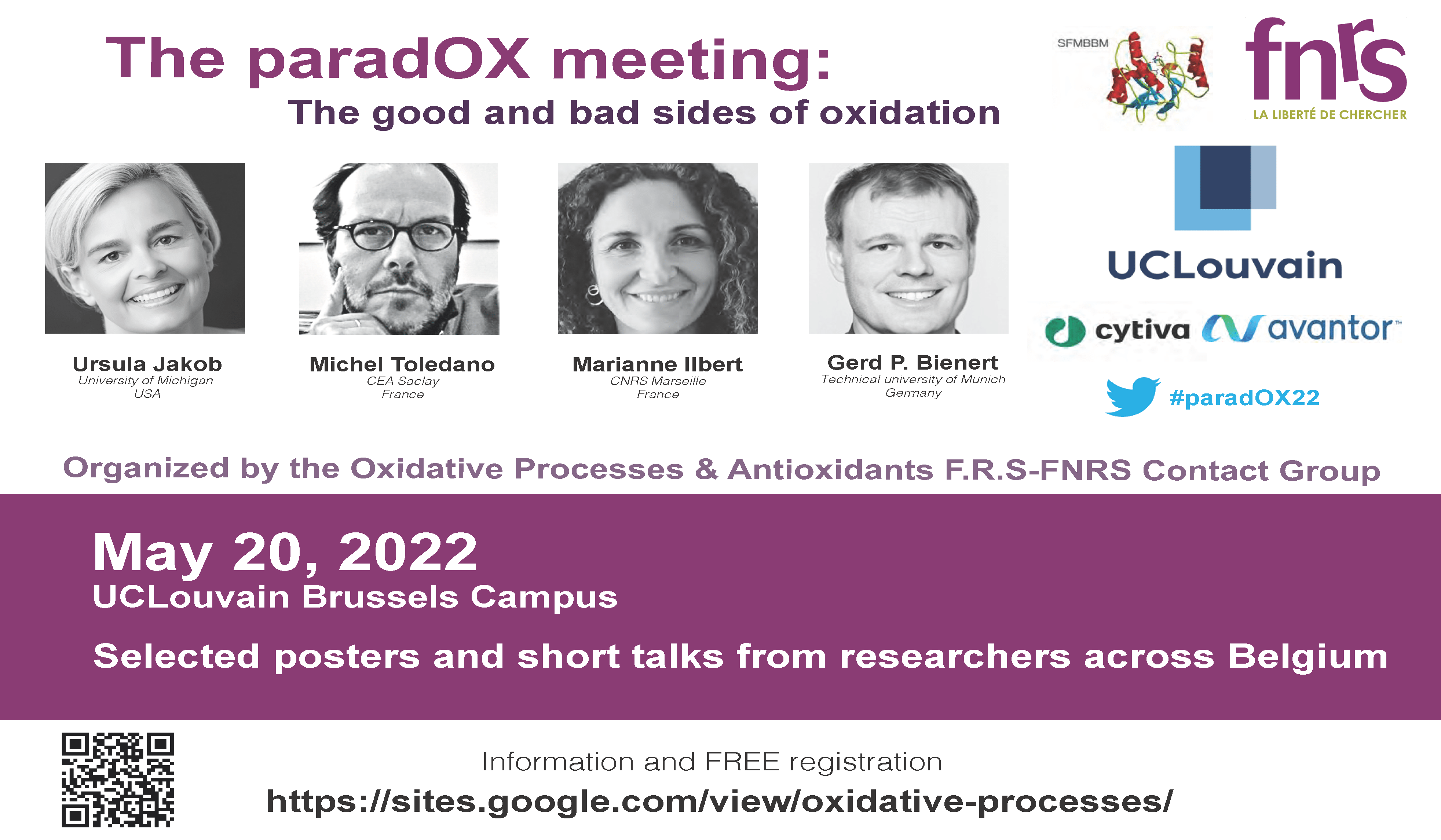 We are very pleased to announce the paradOX meeting – the good and bad sides of oxidation. This annual meeting of the "Oxidative Processes and Antioxidants" F.R.S-FNRS contact group will take place in Brussels on May 20, 2022 (Woluwé campus of UCLouvain)!
This year, we will have four fantastic keynote speakers: Ursula Jakob (U. of Michigan), Michel Toledano (CEA Saclay), Gerd P. Bienert (T.U. of Munich) and Marianne Ilbert (CNRS Marseille) and the preliminary program includes spots for short talks and posters from selected abstracts.
Please book the date, spread the word, and invite your students and post-docs who have a nice story to submit an abstract for the short talk and poster selections. There is no specific theme as long as they fit in the broad redox field.
Please visit our website for more information and a short bio of the speakers:
https://sites.google.com/view/oxidative-processes
Deadline for abstract submission is April 20, 2022. Please use the contact form if you have any question.
Looking forward to seeing you !
On behalf of the organizing committee,
Jean-François Collet, Pauline Leverrier & Emile Dupuy